RaVeN at XXXII School of Underground Mining (SEP)!
Between 27 February and 1 March 2023, the XXXII School of Underground Mining (SEP) was held in Krakow. For years, the School of Underground Mining has been considered the largest meeting of engineering staff and the scientific community operating in the field of underground mining. For over 30 years, each year it gathers over 500 participants, authors and invited guests associated with the mining industry in Poland, as well as in the world, who have the opportunity to learn about the current problems of the industry. The conference discusses issues related to new techniques and technologies used in mining, economic and financial aspects of the industry, the nuisance of mining, monitoring, control and visualization of processes in mine faces, transport and haulage of ore, mining geomatics, work safety in mines and natural hazards techniques and technologies of shaft sinking, restructuring of mining plants and many others. Since the very beginning it is organised by the team of Mineral and Energy Economy Research Institute of the Polish Academy of Sciences with Jerzy Kicki, Ph.D. as Chairman of the Organisational Committee.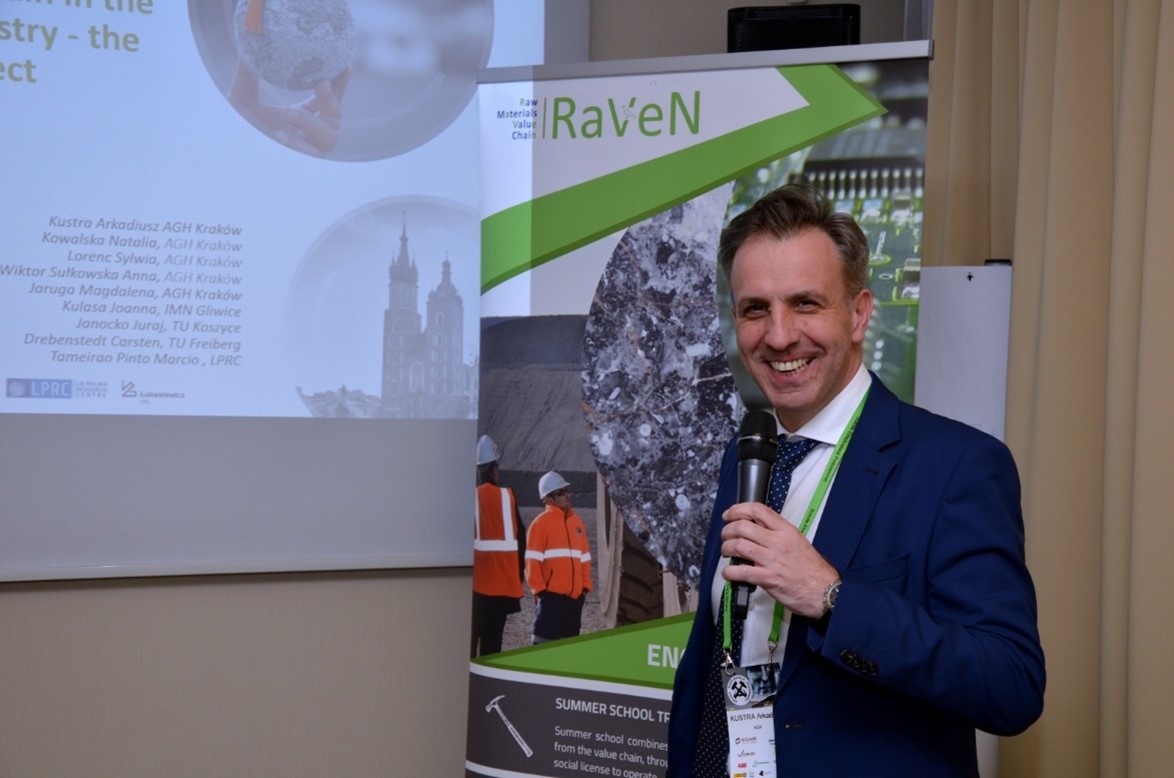 XXXII SEP edition attracted more than 600 participants. This year, over 160 speeches were presented in 18 different thematic sessions. On 27 February 2023, during the thematic session 'Mining OK – an industry for sustainable development (economics, environment, people)' on behalf of the RaVeN project consortium, a lecture "The staff education for sustainable value chain in raw materials industry – Raven project" was given by PhD Arkadiusz Kustra (associate professor and coordinator of RaVeN project). The lecture presented complemented the entire thematic section ' Mining OK' and highlighted the strategic importance of education for a modern raw materials industry in Europe under the current political and economic environment. The issues of ensuring awareness of economic, social and environmental responsibility and efficiency throughout the raw material value chain were also fully addressed. During the conference, the RaVeN programme was presented to representatives from business and industry as a master's programme that meets the demand for an educated workforce and fills the existing value gap in Mining Engineering programmes by providing entrepreneurial potential, an innovative approach to teaching (active learning path), involvement of non-academic experts, industry and start-ups, and ensuring international and cross-organizational mobility.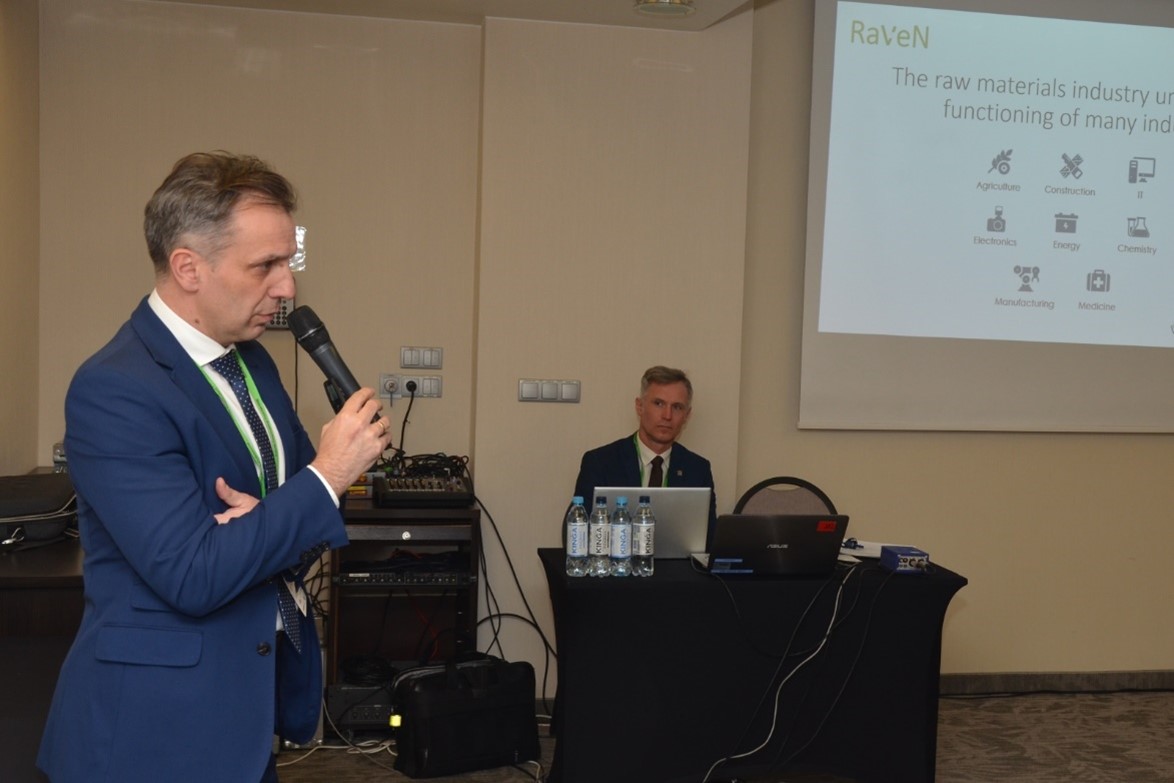 The thematic section, which included a lecture on the RaVeN programme, was a platform for discussing the development of the raw materials industry and its strategic role in the economic transformation of the European continent.
https://ravenproject.eu/wp-content/uploads/2022/05/RaVeN-LogoFULL-300x60.png
0
0
Márcio Tameirão Pinto
https://ravenproject.eu/wp-content/uploads/2022/05/RaVeN-LogoFULL-300x60.png
Márcio Tameirão Pinto
2023-03-01 10:49:14
2023-07-24 13:52:37
RaVeN at XXXII School of Underground Mining (SEP)!